Metal Gear Solid 4: Guns of the Patriots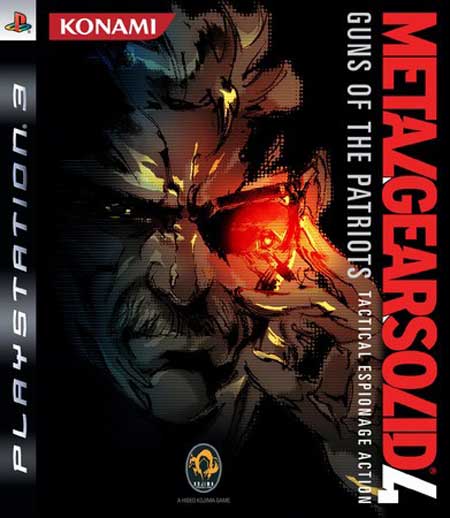 Okay guys, I have been sitting down for the last 5 hours or so recording
Metal Gear Solid 4: Guns of the Patriots
non-stop, and I mean non-stop. I didn't even take a break, and now I'm so freakin' tired. I've got through the Act I completely and have now just edited the videos. I can't be arsed to render them and upload them right today but I will probably tomorrow.
As for my
50 Cent
walkthrough, I have got most of the raw files on my PC but just need to upload them. I'll probably let 'em get uploaded overnight while I drink coffee and get down to playing the next few acts in MGS4. If you haven't heard, I'm trying to do as many walkthroughs before I leave, and I think I should do 12 complete guides and so far I've only completed one (Soul Punch) and I am close to completing 50 cent. Then I need to do MGS4 which should take me about a whole month, then I will continue uploading GTA III. As I complete that, I will move to
Manhunt
or
Bully
. And after that I should have other games planned, probably
Resident Evil 5
or
Killzone 2.


Thanks,

Derek